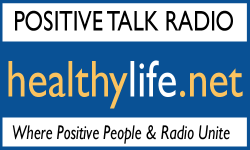 HealthyLife.net Radio Presents:
South Bay Beach Talk
Local News, Arts, Entertainment, Business Entertaining Coverage
and Jackie May's South Bay.
SoBay Beach Talk
Fridays 7am, 7pm PT Saturdays, 1 pm PT


Linda Mackenzie anchors SoBay Beach Talk and has worked in radio and TV since 1996.

Jay Cruz co-anchors Beach Talk and has worked in radio news and sports since 1984.

Steve Aspel is currently Mayor of Redondo beach and highly involved in the South Bay.
Wayne Powell, Former MB Mayor, Chief Financial Officer & multiple committee chairperson, is a MB City Council member.
Mike Hixon, is the Entertainment and Business Editor for the Beach Reporter since 1996.
To listen on-demand now or download a show as an .mp3 file click on Show Title.
Player will start automatically after 15 seconds. To download show or listen on your
smartphone or tablet click download link on player. To get shows automatically sent
as a free RSS/Podcast click the option above the show list.