Guy Finley Live!
9am PT, 12pm ET
3rd Tuesday Every Month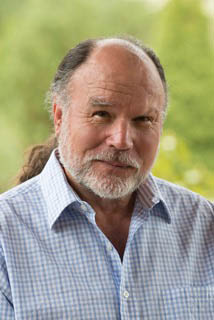 Guy Finley
Guy Finley is today's brightest voice in the field of self-realization. He shows men and women how to find a life of freedom, enduring fulfillment and true purpose. Guy has enjoyed success in a number of areas, including composing award-winning music for many popular recording artists, motion pictures, episodic television and he has written and recorded his own albums for Motown & RCA record labels.

Throughout his youth, Guy suspected there was more to life than just worldly success. In 1979, after travels to India and parts of the Far East in search of truth and Higher Wisdom, Guy voluntarily retired from his flourishing career in order to simplify his life, continue his inner studies and help people ascertain fulfilling, joyful lives.

An author of over 20 books, booklets, and audiocassette albums his works have sold over a million copies and have been translated into 9 languages. Guy Finley has helped millions live fuller, more peaceable lives and now he is here to help you.
Need Broadcast Help?
Click here if you have trouble
listening to a broadcast.
Let Guy help YOU learn to let go, live from the heart and realize a more peaceful,
fulfilling life. Speak to Guy LIVE: Call in between 9-10 am PT, the 3rd Tuesday of
every month, toll free at 800-555-5453 or 310-371-5444.
To listen on-demand now or download a show as an .mp3 file click on Show Title.
Player will start automatically after 15 seconds. To download show or listen on your
smartphone or tablet click download link on player. To get shows automatically sent
as a free RSS/Podcast click the option above the show list.