Autism w/Dr. Andy McCabe
LIVE Sundays 12PM PT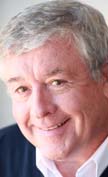 Dr. Andy McCabe
Listen as Dr. Andy and his guests explore the world of alternative therapies that may be effective in assisting children on the autism spectrum.
Andy McCabe has his Psy.D. in Applied Psychology from Rutgers University and is a full time professor. He has presented stress management and self improvement programs for the U.S. Navy, hospitals, police organizations, educational institutions and major corporations.
Broadcast Help?
Click here if you have
trouble listening to a broadcast.
To listen Live on Thu. at 10am PT, 1pm ET click 'Listen Live All Devices Button' above.
For previously aired shows on-demand/podcast - click on picture below or GO TO: HRNradio.com