The Autism Detectives
LIVE Tues., 10AM PT, 1PM ET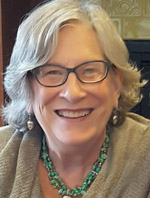 Patricia Lemer
This Detective delves into the causes of autism, not just the symptoms, to help you discover cutting edge information and alternatives.
Patricia Lemer, LPC is a Counselor who practiced as a educational diagnostician for over 40 years, and the author of 3 healing autism books. She was co-founder and Executive Director of Developmental Delay Resources (DDR), an international, non-profit organization for 20 years.

Broadcast Help?
Click here if you have
trouble listening to a broadcast.
To listen on-demand or podcast CLICK on the Show. For on-demand: Player automatically appears. For Podcast Download: right click on the Player and from the drop down menu select 'Save Audio As'
12/26/2023 (Pending) Lethranh Hoang, DO - Osteopathy for Children
12/12/2023 (Pending) Randy Schulman, OD - Misunderstood Vision Issues in Autism
11/28/2023 Laura Villanti - Parasites in Autism
11/14/2023 Kelli Foulkrod -The Organic Mental Health Center
10/24/2023 Kent Savage - All Without Words
10/10/2023 Ingrid Kanics - Inclusive Design for Creative Play