Sharkie's Pep Talk
Fridays,10am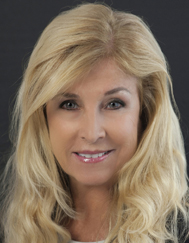 Sharkie Zartman
Your 'get up and go' fix! Join Sharkie and her guests to get fired up with inspiration on empowerment, fitness, yoga and anti-aging.
Sharkie is a part time Professor at El Camino College in the areas of health, fitness and yoga. A former All American and National Team volleyball player Sharkie was honored as being one of the top 25 All Time Volleyball Players at UCLA where they retired her jersey.
Need Broadcast Help?
Click here if you have trouble listening to a broadcast.
To listen on-demand or podcast CLICK on the Show. For on-demand: Player automatically appears.
For Podcast download: right click on the Player and from the drop down menu select 'Save Audio As'
04/07/2023 (Pending) Sue Humphrey - 50 Year Celebration of Title !X
03/03/2023 Kathryn Guylay - Mid Life Adjustments
02/03/2023 Tom Palladino - Scalar Light Healing
01/06/2023 Carlyn Montes De Oca - Junkyard Girl