SpiritTalk Live!
9 am PT, 12 pm ET
3rd Wednesday Every Month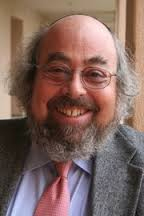 Rabbi Dr. Wayne Dosick
Join Wayne and lluminating guests to participate in the conversations that will help transform you and the planet to the oneness of unity, harmony and perfection.
Rabbi Wayne Dosick, Ph.D. is the Director of the Soul Center for Spiritual Healing, an educator, spiritual guide, healer, writer and author.

Need Broadcast Help?
Click here if you have trouble listening to a broadcast.
To listen on-demand or podcast CLICK on the Show. For on-demand: Player automatically appears.
For Podcast download: right click on the Player and from the drop down menu select 'Save Audio As'
10/18/2023 (Pending) Dr. Amy Stark - You Are More Than
09/20/2023 Rabbi Joshua Hoffman - The Holiness of Doubt
08/16/2023 Rabbi Zoe Klein - Candle, Feather, Wooden Spoon
05/17/2023 Nancy Rothstein - Rising in the Mourning
04/19/2023 Jon Sweeney - Spiritual Masters
03/15/2023 Linda Mackenzie - Symbols Of You
02/15/2023 Norma Kaufman - Twins
01/18/2023 Yoshin David Radin - A Temporary Affair