Business LIfe Works
9 am PT, 12pm ET
1st Wednesday Every Month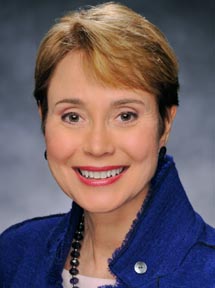 Margaret McCraw, MBA, LCSW-C, BCC
With more than 25 years as a licensed psychotherapist, author and life coach,
Margaret McCraw shows you how to embrace and raise your success vibrations to enhance business and relationships in all aspects of your life. Margaret is a licensed psychotherapist, speaker and author.
Margaret McCraw, founder and owner of Behavioral Health & Leadership Dynamics, LLC, has more than 25 years of organizational consulting, coaching & motivational speaking experience. She provides CCE approved Life Coaching certification training and more.
Margaret McCraw is also a multibook author, keynote speaker, Affiliate for the Center for Integrative Health and Wellness and she has been a regular guest on Fox 45 addressing relationship issues. An inspiring speaker she provides leadership training and keynotes for national and international organizations such as the Centers for Medicare and Medicaid and the National Oceanic Atmospheric
Administration.
Behaviorial Health & Leadership Dynamics

See Books
Need Broadcast Help?
Click here if you have trouble listening to a broadcast.
To listen on-demand or podcast CLICK on the Show. For on-demand: Player automatically appears.
For Podcast download: right click on the Player and from the drop down menu select 'Save Audio As'
12/06/2023 (Pending) Larry Grogan - Pet Therapy to Improve Business
11/01/2023 Michele Whetzal - Want to Start A Non-Profit?
10/04/2023 Jennifer Hughes - Choose to be Happy
09/06/2023 Stephen Jarchow - A.I. In AMERICA
08/02/2023 Steve Rosenberg - How to Get Things Done!
07/05/2023 James Bond - The Science of Persuasion
If you like this program please consider donating here


HealthyLife.net is not a charitable organization.
Donations are not tax deductible.
No good/services provided for your contribution but...
a BIG thank you goes out to you for helping to keep us on air!
til