HealthyLife.net Radio Receives Business Ethics Award

August, 2018 | Manhattan Beach Small Business Excellence Award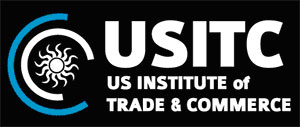 FOR IMMEDIATE RELEASE
August 30th 2018 - HealthyLife.net has been selected for the 2018 American Excellence Award amongst all its peers and competitors by the US Institute of Trade & Commerce (USITC).
Each year the USITC conducts business surveys and industry research to identify companies that have achieved demonstrable success in their local business environment and industry category. They are recognized as having enhanced the commitment and contribution of small businesses through service to their customers and community. Companies of this caliber enhance the consumer driven stature that USITC strives to recognize.
HealthyLife.net has consistently demonstrated a high regard for upholding business ethics and company values. This recognition by USITC marks a significant achievement as an emerging leader within various competitors and is setting benchmarks that the industry should follow.
As part of the industry research and business surveys, various sources of information were gathered and analyzed to choose the selected companies in each category. This research is part of an exhaustive process that encapsulates a year long immersion in the business climate of its industry.

About USITC
The USITC is a leading authority on researching, evaluating and recognizing companies across a wide spectrum of industries that meet its stringent standards of excellence. Particular emphasis is given to meeting and exceeding industry benchmarks for customer service, product quality and ethical practices. Industry leading standards and practices have been developed and implementation of the same has been pioneered by the dedicated efforts of the business community and commerce leadership. More information on USITC can be found at www.usitc.org
About HealthyLife.net
HealthyLife.net Radio Network is all positive talk and natural health media hitting markets in 130 countries and almost all cities, in all 50 States. Over 40 celebrity hosts air programs to help people have a happy, healthy life. Syndicated/simulcast 24/7, the network's content is broadcasted on over 62+ multiple platform distribution channels from: internet to cars, from tablets, smartphones, WiFi, smartTVs, private radio networks to on-demand and podcast. It's latest technology innovation gives listeners 'No App Listening' on almost all devices right from the HealthyLife.Net website.

Media Contact: Kelly Despal (310) 371-5444
http://www.twitter.com/PositiveRadio
https://plus.google.com/102700587670717549421
http://www.facebook.com/HealthyLife.net


###